The extension represents a handy integration of 2 sets of functions: Checkout Coupon Code and Multiple Coupons. All in one!
Description
Checkout Coupon Code
With our extension customers can apply a discount coupon at checkout. Boost your conversion in less than a minute! Extension is compatible with both Magento Checkout Types: Onepage Checkout and Multishipping Checkout. It adds a Coupon Code Form on Payment section of Checkout.
Anyone knows that customers like to pay less. Various researches also prove this. That's why ability to apply a discount coupon in cart as well as at checkout is pretty useful.
This happens often that customers, while making purchase, forget about discount coupons they have. This is why you need this extension. It reminds the customer, who sees the discount coupon form at checkout, about his coupon and lets him make use of it.
Multiple Coupons
Default Magento is decisive in how many discount coupons one may apply to the order. It is just a single coupon. What if one has several coupons with different discount options like "5% off all shoes" and "$15 off sunglasses"? There's no option in this situation but create separate orders to enjoy available discounts. If you're thinking, "So what?", then ask your marketing team about this issue. And trust us, they're not going to like this.
This is pretty much obvious the customers want best prices. The best way to get attractive prices is to be able to apply all suitable coupons within one single order.
The extension enables customers to apply multiple discount coupons, both cart and checkout (the latter supports Onepage Checkout and Multi-Shipping/Multi-Address Checkout). This function works well for backend orders placed by admin user.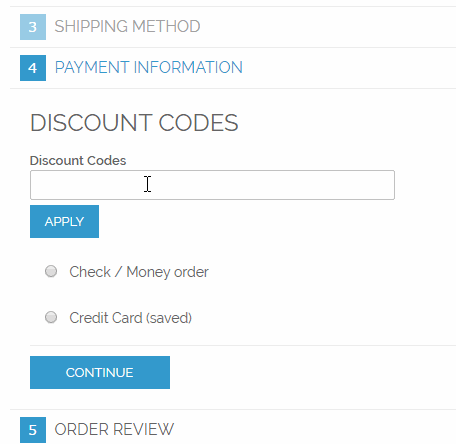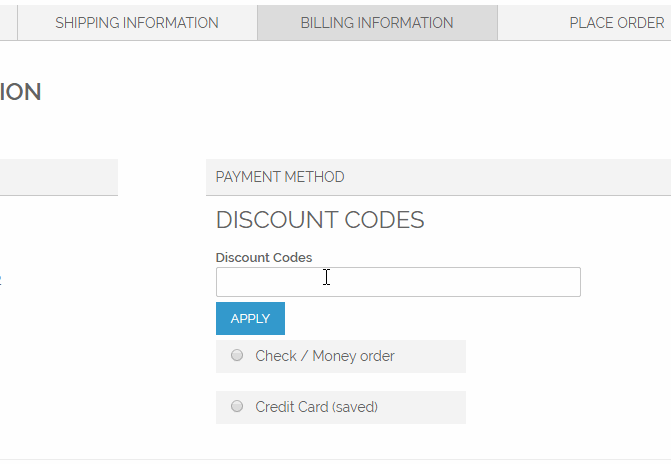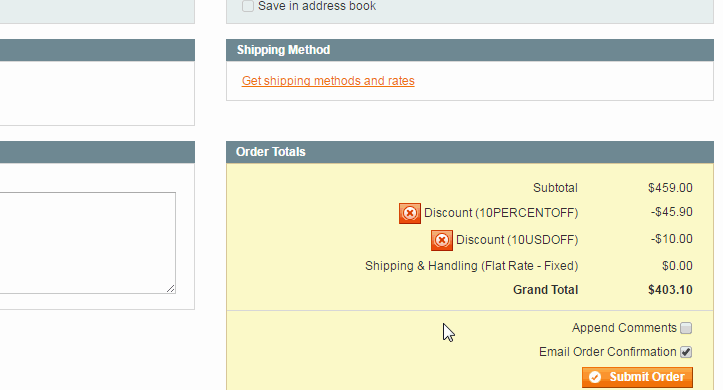 Features
Features AJAX-based checkout coupon functionality that doesn't force page reload
Supports both Onepage Checkout and Multi-Shipping/Multi-Address Checkout
Displays the confirmation note at checkout
Enables multiple cart and checkout coupons
Supports multiple coupons for backed orders placed by admin user
Displays applied discount amounts per coupon
Provides easy and handy integration with 3rd-party extensions
Compatibility
Magento CE 1.5.x, 1.6.x, 1.7.x, 1.8.x, 1.9.x
Magento EE 1.9.x, 1.10.x, 1.11.x, 1.12.x, 1.13.x, 1.14.x
Support
We provide comprehensive product support for all the Magento extensions available on this site starting from the moment of your purchasing them. If you need help on the extensions installation or on any issues relating to our products, our dedicated team of proven technical experts is at your service, ready to assist you at any time.
Changelog
new feature
bugfix
v.1.0.0 (Aug 3, 2017)

Initial release.